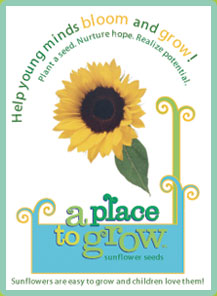 And what is a weed? A plant whose virtues
have not been discovered.

—Ralph Waldo Emerson
We are actively committed to promoting educational opportunity and enrichment for all children, especially those with limited access and resources. Bloom & Grow believes in nurturing the golden grain that lies within each young husk and we will soon be offering innovative and rewarding ways to participate in growing a child's potential.
To be notified of upcoming programs, products, and contests, please join our mailing list.